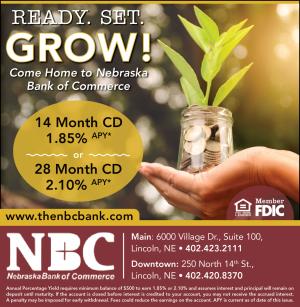 March 22, 2018
14 Month CD - 1.85% APY*
28 Month CD - 2.10% APY*

*Annual Percentage Yield requires a minimum balance of $500 to earn 1.85% or 2.10% and assumes interest and principal will remain on deposit until maturity. If the account is closed before interest is credited to your account, you may not receive the accrued interest. A penalty may be imposed for early withdrawal. Fees could reduce the earnings on the account. APY is current as of date of this issue.