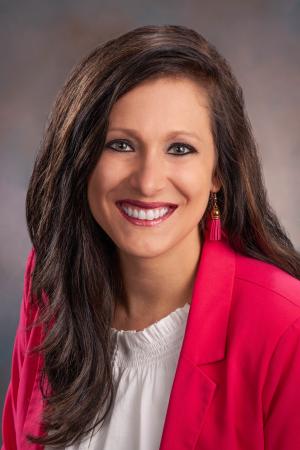 June 3, 2019
NBC is excited to announce the addition of Lindsey Kirkendall as Business Development Officer to NBC.
Lindsey Kirkendall is a highly motivated and successful business leader with nearly 15 years' experience in the banking industry. Lindsey prides herself in effectively collaborating with new and prospective clients to design and execute solutions that create a memorable customer experience and long-term satisfaction. Prior to joining NBC, Kirkendall was responsible for overseeing and leading the retail and lending aspects of four Lincoln Union Bank branches. A graduate of Doane University, Kirkendall earned her Bachelor of Arts degree in Business Management.
Coming from a small town in Northeast Nebraska (Howells), Lindsey embodies community bank core values. Lindsey's enthusiasm and authentic approach to engage, inspire, and serve others has been the foundation for success throughout her banking career. In Lindsey's new capacity, she will be a single point of contact partnering with customers and businesses alike to create custom tailored solutions that fulfill total relationship management needs. Lindsey has expertise in commercial deposit services, business banking packages, and cash management services.
Kirkendall is an active member of the Lincoln Chamber of Commerce, Lincoln Independent Business Association, East Lincoln Business Association, Lincoln NetworK Group, RISE Lincoln, Lincoln Young Professionals Group, and a member of Lincoln Center Sphere Chapter 402-L 10. Lindsey is active in the bank's community outreach activities, a supporter and volunteer at numerous non-profits across Lincoln as well as a committee member for Lincoln's Habitat for Humanity Annual Signature Event.
Lindsey and her husband, Erick, reside in Lincoln and have four children, Jeslyn (5), Styles (3), and twins Swayze and Jaiya (2). Lindsey is invested in serving and partnering with the customers of NBC and community of Lincoln.
Nebraska Bank of Commerce was formed Dec. 3, 2007. Today, the bank has over 40 employees and has grown to over $145 million in assets. The bank's continued partnership with its customers and the community is the foundation for its success. NBC looks forward to continuing to serve its customers, employees, shareholders, and community in the coming years.