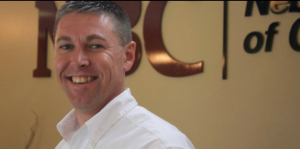 October 2, 2017
NBC employees embrace our community with special people engaged in great causes.
Josh Baldwin, downtown branch manager, watched a new nonprofit open down the block and decided to get involved. Baldwin serves on the board of directors for Men with Dreams, a youth mentoring organization.
Baldwin said he sees the organization making a positive influence by inspiring and empowering boys and girls to become strong people. Men with Dreams plants activity and opportunity to promote health with gardens, workouts and dance. Its members mentor youth grades 6-12 to achieve dreams. Volunteers also visit the juvenile detention center with eyes on future success.