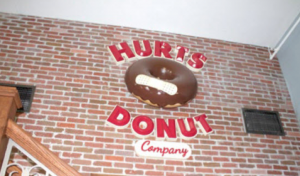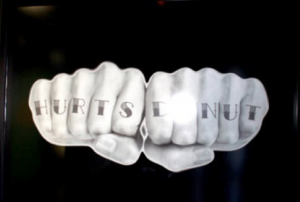 October 1, 2017
NBC customers Trent and Whitney Vargason put the "gourmet" into donuts to create goodies that have customers lined out the door most days.
Twenty-four hours a day, Hurts Donut Co. creates gourmet-recipe pastries with cotton candy, monster cookie dough, Twix and pumpkin spice latte. Hurts Donut's Nutella flavor was recently included in Buzzfeed's "Top 33 Donuts You Must Try Before You Die."
Hurts Donut is located at 129 N. 10th St. on the northwest side of the Grand Manse building, just a five-minute walk from NBC's Downtown Branch. It opened its doors June 27, hired 50 people and immediately experienced success.
"It's been an amazing start," Trent said. "We've got a great team of employees, and our customers love the flavors."
Hurts Donut counts on NBC for loans, checking and other banking services.
"I chose NBC because I have friends at NBC," Trent said. "Getting to know the people at NBC and having a connection is a great fit for me and Hurts Donut because we both value relationships."
The Vargasons learned of the Hurts Donut brand from an old friend in Springfield, Missouri, home of the first Hurts Donut location. They traveled six hours south to experience it, and it was love at first bite.
Next up for Hurts Donut in Lincoln? Delivery.