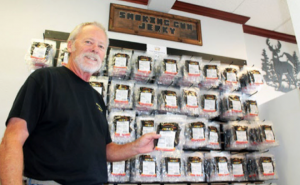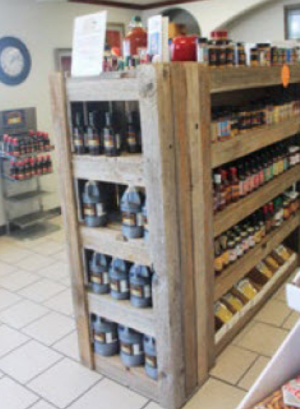 October 10, 2017
NBC proudly supports entrepreneurs such as Dave Ferguson, who built Smoking Gun Jerky into a thriving business thanks to his famous liquid jerky marinade developed at the University of Nebraska Food Science Division.
Ferguson, who grew up a deer hunter, was never satisfied with the jerky processed from his harvest. He spent years experimenting, seeking feedback, reformulating and finally creating a flavor that created interest and demand by fellow hunters.
Today, Smoking Gun Jerky processes up to 500 pounds of meat per week. His store at 443 N. 48th St. in Lincoln serves as storefront and food processing center. The business sells freshly-made-in-the store jerky in more than 50 flavors and heat levels, along with marinades, meat products, barbecue sauces, rubs, salsa, spreads, and other Nebraska-made products and favorite spices from throughout the U.S.
Smoking Gun Jerky serves area events, including deer shows, home shows, farmers markets, hunting and gun shows, and local celebrations. Ferguson plans to sell special pellet grills in November.
"NBC takes care of me," he said. "I'm always looking to improve and refine our business, and NBC financing has been very easy."
As a teen, Ferguson purchased his first car, a 1967 Chevy Chevelle, with a loan from the old NBC bank on 13th and O streets. He said when the Nebraska Bank of Commerce opened, he quickly landed in a familiar bank home.