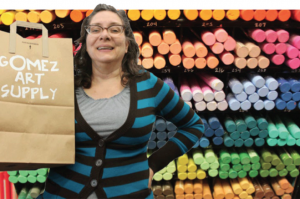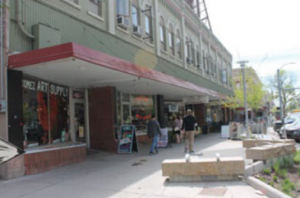 October 8, 2017
Customers visiting the NBC downtown branch ought to take a quick stroll down to Gomez Art Supply to support a longtime downtown business with unique merchandise.
Peggy Gomez, owner and operator, opens her door to plenty of students and professionals searching for everything from specialized pens and pencils to canvas and other art supplies. Her business is booming.
"I like downtown with the people and atmosphere," she said. "Everything's in walking distance."
Gomez's store has been located downtown for 14 years. She said UNL architectural and art students rely on her store for their school needs.
Gomez is an alumna of the University of Nebraska at Lincoln (UNL) and also taught in the Art Department at UNL part time both drawing and printmaking.
"To me, banking is about people, and when I go to NBC I love to talk with everyone there," she said. "They're very, very nice people and that bank is locally owned."